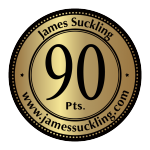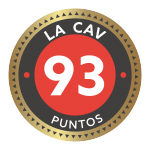 2016 Founder's Collection · Mundus Vini · Gold Medal | OPEN
2016 Founder's Collection · James Suckling · 90 Pts. | OPEN
2016 Founder's Collection · La Cav · 93 Pts. | OPEN
---
Founder's Collection · de Gras
VINEYARD
Variety: 95% Cabernet Sauvignon, 5% Petit Verdot
D. O.: Maipo Valley
Climate: Mediterranean, with a great thermal amplitude between day and night. The Andes Mountain chain has its greatest influence, leading to a prolonged dry season and a clearly defined winter with extreme temperatures that can drop to freezing.
Soils: Very deep, ancient alluvial soils with clay on the surface and a subsoil of sand and stones. This soil type originates in the decomposition of the Andes mountains, which formed different types of terraces with differing sizes of rocks. Intriga's vineyards are specifically located on the second terrace.
TASTING NOTES
Colour: Intense and deep red colour.
Aromas: Of ripe fruit and subtle notes of cassis.
Palate: It is full-bodied with rounded tannins and a deliciously long and seductive finish.
FOOD PAIRING
This exceptional Cabernet Sauvignon pairs perfectly with marbled red meat, fine cheese and, in general, foods with a high fat content, such as lamb, roast kid and pork chops.
---