Since their arrival in Chile, more than a century ago, from their native Barcelona Spain, the Gras family has been working towards producing wines that brings joy to people's hearts, from Chile's best terroirs.
MontGras winery was formally established in 1993 with the accumulated experience of two generations and the clear vision of expressing the passion of the family, offering delicious wines specially designed for enjoyment.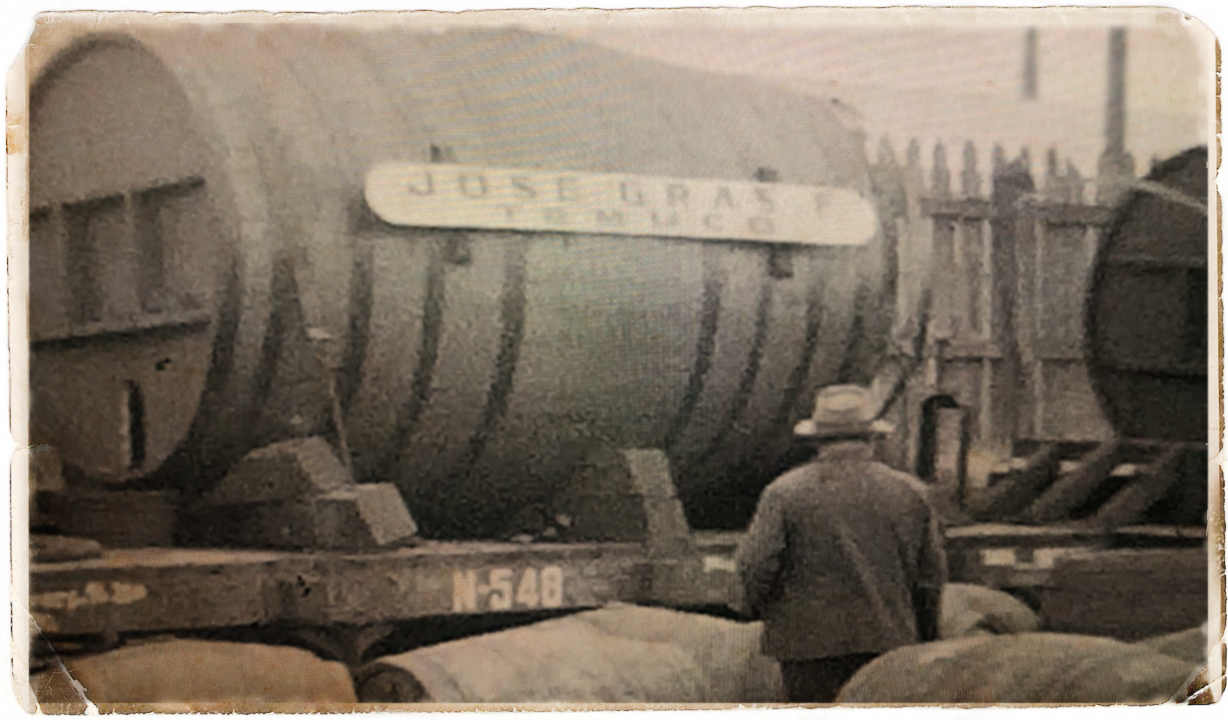 José Gras F., Temuco, Chile. –1950
Every day the world becomes more complex.
There's no doubt about it.
In the past, if you asked for a cup of tea, they would ask: "With milk and sugar?"
Now they ask: Green tea?, White tea?, Black tea?, Mint tea?, Hibiscus tea?, Oolong tea…?
It's the same with friends…
You used to meet up whenever you could to debate topics and put the world to rights …
Now conversations are in front of a screen with the promise "let's get together soon"
Every day the world really does become more complex.
Just like wine.
One of the oldest drinks in history,
which people around the world have been drinking for the longest time,
Is perhaps one of the most difficult to understand.
Passing from generation to generation,
It is a drink whose role in people's lives has evolved without losing the essence of its origin:
The tradition of thousands of years.
The variety of wineries, brands, young or aged wines, grape varieties, terroirs,
Still, sparkling or fortified. Different colours, flavours and aromas;
Which isn't the same as bouquet…
…It's overwhelming.
Especially for anyone who knows little about wine.
Which is most people.
Put simply, wine accompanies us in the good moments.
Or during a great conversation.
We share it with friends.
It forms bridges between people who don't know one another.
And these situations eventually become traditions.
In the Gras family, we carry tradition in our blood:
Over a century of creating wines of quality that express the vision and passion of four generations.
Wines that have always been delicious,
Without being pretentious or complicated.
Thanks to our forebear, José María Gras "The Gringo".
He arrived in Santa Cruz from Barcelona at the beginning of the 20th century.  
José María Gras had a very personal touch: he spent long hours tending the vines, talking with them.
And this magically produced generous vines and the best grapes.
Instead of creating sophisticated wines, "The Gringo" said he wanted to make "wines that bring joy to people's hearts".
Approachable.
Easy to drink.
And to appreciate.
Today, decades later, in our efforts to perpetuate the memory of our forebear, de Gras has been born.
A wine that is quite simply delicious.
Converted into a tradition that reflects that bond of love between José María and his grapes.
In homage to that Catalan who, thanks to his vision,
Made wines that people around the world love.
De Gras is now with us to be enjoyed.
To pass on to us that tradition.
Because we know that rather than drinking history,
People want to drink a delicious wine.
It's that simple.
de Gras.